Remediation
Developer View
The developer view shows the detailed stack trace for each instance. From here you can get specific remediation advice for each finding.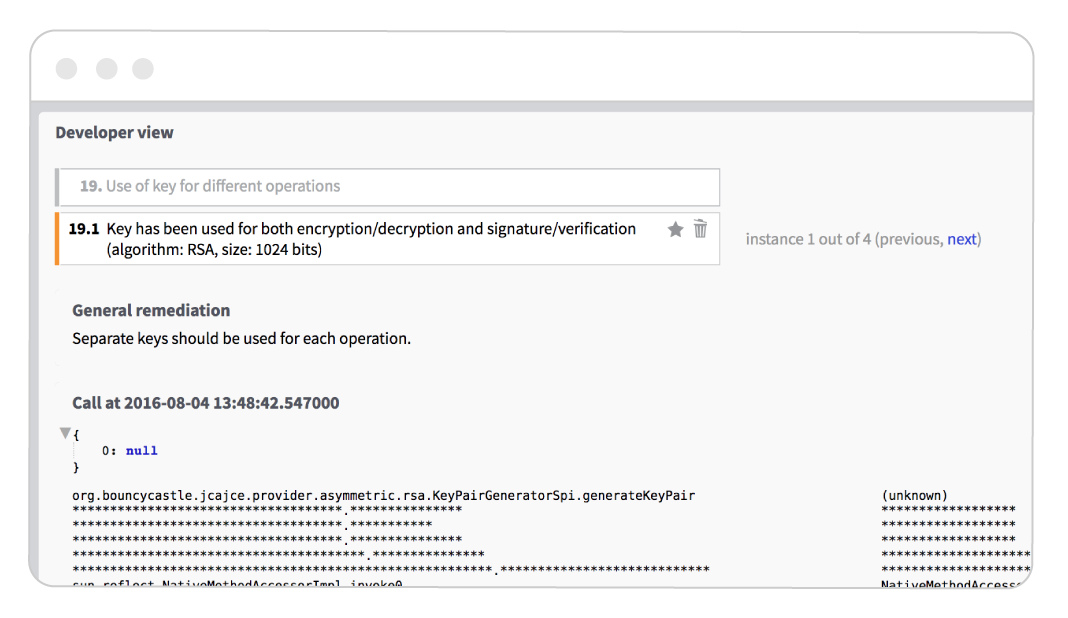 Knowledge Base
Cryptosense Analyzer includes a cryptography Knowledge Base (CAKB) that explains in detail why each finding is significant. Whilst logged into your analyzer.cryptosense.com account, click on the link in the footer to access the CAKB, or use the links in the Consequences box.
More about the subjects covered in the CAKB can be found here.