Projects
Managing Projects
Navigate to the Projects home screen by using the up arrows in the menu. From here you can select a project to edit. You can change the name and description of the project.
The number of projects that you can create will vary depending on the license option chosen.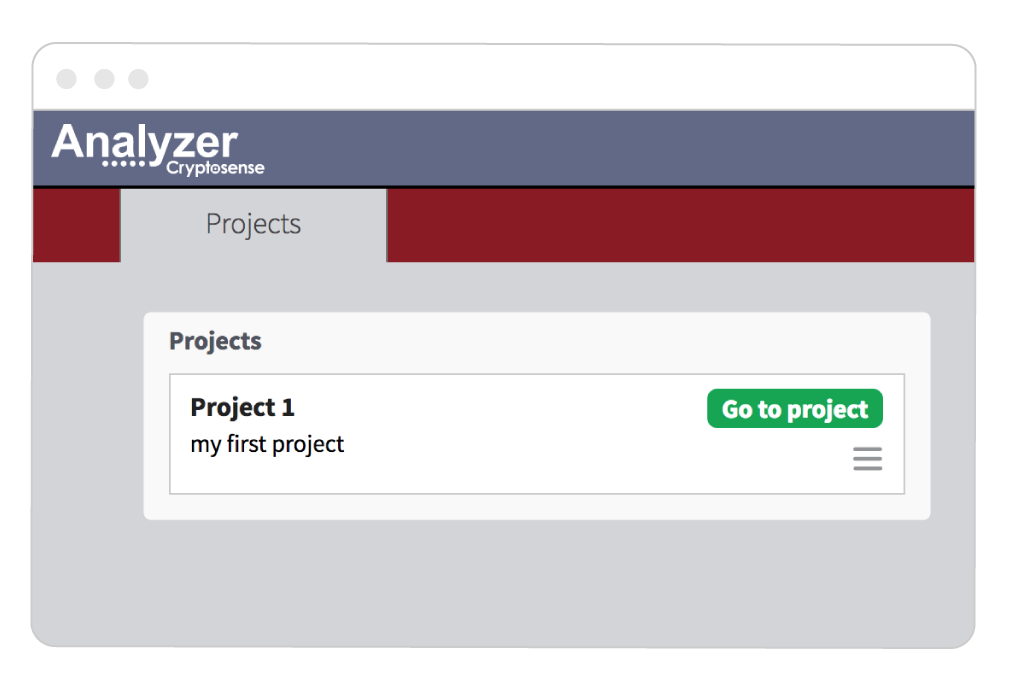 Managing Users
Multi-user license types can edit and add users via the 'Users' tab on the Projects homescreen. You can select which users are allocated to which project and what user type they have -- Analyst, Tester or Admin.
SaaS
If your organization has no access to an account with administrator privileges, please contact us to designate a user which should be promoted.
On-premises
Additional users with administrator privileges may be created using the command line interface, by running the command: